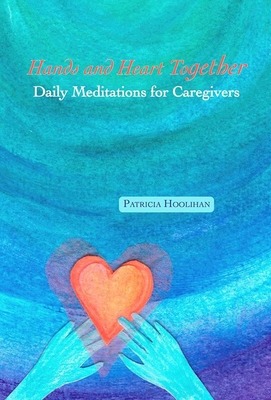 Hands and Heart Together
Daily Meditations for Caregivers
Paperback

* Individual store prices may vary.
Description
Hands and Heart Together: Daily Meditations for Caregivers provides day-at-a-time sustenance for those who are caring for loved ones. The need for daily encouragement among this population is staggering; there are over 43 million family caregivers in the U.S., according to AARP. Here is a book that is easily accessible; each short meditation illuminates an aspect of caregiving and closes with an uplifting message. Heartfelt inspiration and hands-on understanding fill these pages as well as a deep and gentle encouragement to honor both the burdens and beautiful gifts of this journey; its path provides untold opportunities for meaningful moments. Any caregiver who reads these will feel understood and invited to more fully embrace the significance of their journey - a day at a time.
Holy Cow Press, 9781513645643, 392pp.
Publication Date: January 19, 2021
About the Author
Patricia Hoolihan's previous books include three daily meditation books: one for parents of teens, one for teen girls and one for mothers in recovery. She has also authored a book on parenting teens into adulthood and, most recently, published a memoir Storm Prayers: Retrieving and Reimagining Matters of the Soul (North Star Press). This book for caregivers is the one she wishes she had had when she was walking with her parents and other beloved family elders through their last months and years. She teaches writing at The Loft in Minneapolis and at Metropolitan State University.