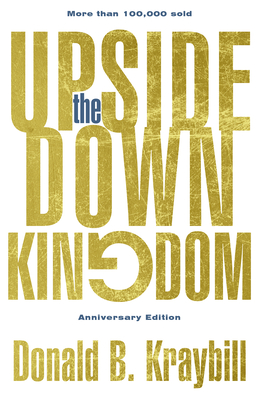 The Upside-Down Kingdom (Paperback)
Anniversary Edition
Herald Press (VA), 9781513802497, 320pp.
Publication Date: January 12, 2018
* Individual store prices may vary.
Description
The Upside-Down Kingdom calls readers to imagine and embody the reign of God on earth as it is in heaven. Since its publication in 1978, The Upside-Down Kingdom won the National Religious Book Award and has become the most trusted resource on radical Christian discipleship. In this completely updated anniversary edition, author Donald B. Kraybill asks: What does it mean to follow the Christ who traded victory and power for hanging out with the poor and forgiving his enemies? How did a man in first-century Palestine threaten the established order, and what does that mean for us today? Jesus turned expectations upside down. The kingdom of God is still full of surprises. Are you ready?
Free downloadable study guide available here.