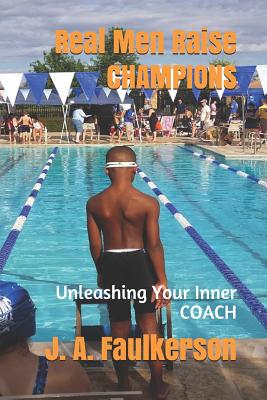 Real Men Raise Champions (Paperback)
Unleashing Your Inner Coach
Createspace Independent Publishing Platform, 9781514221877, 112pp.
Publication Date: June 4, 2015
* Individual store prices may vary.
Description
REAL MEN RAISE CHAMPIONS and EVERY CHAMPION NEEDS A COACH - These are the messages author J. A. Faulkerson wants to communicate to today's fathers. With 24 million American children - one out of three - living without their biological fathers in the home (not to mention the forces that are mobilizing to rob them of peaceful and prosperous futures), the time for REAL MEN to exert their God-given power, authority and influence is now. Gone are the days when fathers allow their self-worth to be measured by hefty paychecks. Today's challenges require fathers to HUDDLE UP, and work with their wives (and children's mothers) to help children selflessly and righteously achieve success.All proceeds from the sale of this book support the divisional operations of ACHIEVEMENT SQUARE Development & Training Centers, Inc., a 501(c)(3) charitable organization.
About the Author
J. A. Faulkerson is a Nonprofit Strategist, Book Author and Motivational Speaker with Culturally Coded Content, a creative writing and strategic planning firm. He is the author of Adinkrahene: Fear of a Black Planet (fiction) and Real Men Raise CHAMPIONS: Unleashing Your Inner COACH (nonfiction). In July 2015, Adinkrahene: Fear of a Black Planet was named one of three finalists for the Phillis Wheatley First Fiction Book Award. The Phillis Wheatley Book Awards are held annually on the campus of Columbia University in conjunction with New York City's Harlem Book Fair. A certified parent educator through Active Parenting Publishers, Inc., J. A. is committed to showing all parents how to prepare young people for independently fearless and empowered living. He earned his Master's of Science degree in Social Work from the University of Tennessee, and has worked with professionals in both the public and private sectors for over 20 years to improve outcomes for disadvantaged children and their families.