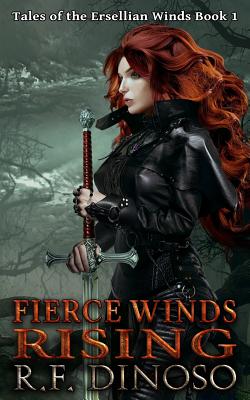 Fierce Winds Rising (Paperback)
Createspace Independent Publishing Platform, 9781514240441, 400pp.
Publication Date: September 19, 2015
About the Author
R.F. Dinoso is a passionate fan of the fantasy genre. His favorite novels include The Dark Elf Trilogy by R.A. Salvatore, A Song of Ice and Fire by George R.R. Martin, and Dragonlance Chronicles by Weis and Hickman. He has been an avid gamer for more than twenty-five years, having played titles such as Final Fantasy, World of Warcraft, and DotA 2. He is an engineer by day and a writer by night. In 1990, he left the Philippines at the age of thirteen and immigrated to the United States with his family. They landed in Slidell, Louisiana where he now lives with his loving wife.
Advertisement