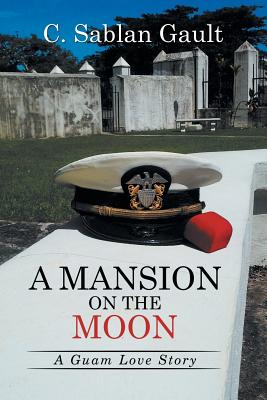 A Mansion on the Moon
A Guam Love Story
Paperback

* Individual store prices may vary.
Other Editions of This Title:
Hardcover (11/24/2015)
Paperback (12/15/2018)
Description
Set in the turbulent period of Guam history, between the Spanish-American War and World War II, the lives and loves of three Chamorro women are told in vivid detail. A navy seaman leaves young Amanda de Leon broken hearted. For Sylvia de Leon Camacho, happiness ends too soon. Life teaches the level-headed Vivian Camacho that falling for an American serviceman is futile, like reaching for the moon. Cultural and racial prejudices magnify the distance. Trying to build a life with one is as impossible as building a mansion on the moon. Then a navy civil engineer comes into Vivian's life.
Kirkus Review:
The extensive cultural descriptions specific to Guam and its people add a depth and singularity...preventing this wartime romance from coming across as trite. While Gault tackles weighty political issues...she also manages to tell a story that is simultaneously wistful and uplifting.

Blueink Review:
...An engaging romance with wonderfully written and fully realized characters...The author's strong voice is never more evident than when she describes the...changes from a peaceful community and military outpost to an island ravaged by World War II...both stories are dramatic, heart-wrenching but eventually uplifting.

Foreword Review:
...The emotional power of the intricate tale carries the story...A Mansion on the Moon does not gloss over racial bigotry and prejudices, adding a realistic layer to this hopeful tale...Despite its tragic opening, the novel soars to dramatic heights as it illustrates that love can indeed conquer all...
Xlibris, 9781514427057, 276pp.
Publication Date: November 24, 2015