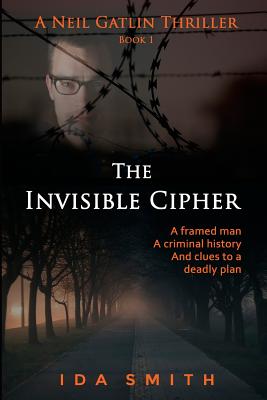 The Invisible Cipher (Paperback)
A Neill Gatlin Thriller Book 1
Createspace Independent Publishing Platform, 9781514627747, 102pp.
Publication Date: July 4, 2015
* Individual store prices may vary.
Description
IN A WORLD WHERE SECRETS HIDE IN CODES, A TERRIBLE FATE RESTS IN THE QUIET ECHOES OF THE NIGHT. After an impromptu assault sends him on the run, Neil Gatlin finds himself stranded in a small Illinois farm town where he learns to trust no one and fear all. Unconventional, Neil Gatlin takes matters into his own hands. With little money in his pockets and no friends around, Neil becomes desperate to return to Indiana and his pregnant girlfriend, Sunshine. Worried for her safety, Neil's journey back to her hits a roadblock when he is framed for murder. With little possibility of rescue and everyone in town believing him guilty he's reliant on one unlikely ally. As clues start to reveal the truth behind his unimaginable fate, he overhears secret intelligences threatening to pull him into greater trouble. The only one with the skills to uncover a deadly plan by hardened criminals, Neil once again takes matters into his own hands and secretly deciphers their messages. But as Neil comes closer to the truth he must choose between doing the right thing and risking all he loves. Will Neil unlock the truth and return to Sunshine? Or will he be pulled into the evil plans of others and be without sunlight and Sunshine forever? One thing is for sure, Neil will never be the same.
About the Author
Ida Smith writes from the Pacific Northwest where she lives with her family and several crazy animals. She enjoys stories with unexpected twists and turns and exploring the human psyche. She's fascinated with the complexities of how life experiences, personality, culture, and each of our own thought processes work together to create the choices which form our lives. It is the combination of these aspects of the human experience that Ida strives to explore in her stories. Ida hopes that her stories of Jagged Journeys will help each of us to better understand ourselves and the world around us, realizing that given different circumstances and choices, we could each ask: "What if that were me?" Learn more at: IdaSmithbooks.com