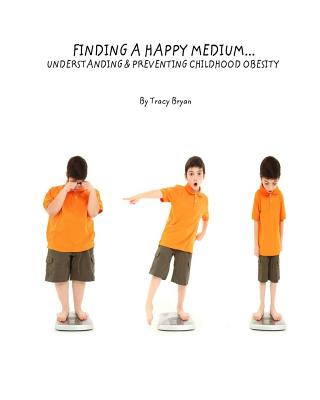 Finding A Happy Medium...Understanding & Preventing Childhood Obesity (Paperback)
Createspace Independent Publishing Platform, 9781514629055, 56pp.
Publication Date: June 19, 2015
* Individual store prices may vary.
Description
Everywhere you look; in the news, on television programs and as taught in schools- Childhood Obesity has become an epidemic in our society. Childhood Obesity can lead to many other serious health conditions and the most common problems that obese children have to face are discrimination and low self-esteem. Learn why some kids become obese and the problems they may have to cope with because of this. Learn ways we can all get healthy and help each other feel good about this. Most of all, learn why it's more important to change our attitude then to ask anyone to change the way they look.
About the Author
About The Author Tracy Bryan writes whimsical books for kids about self-esteem building and behavioral life skills. Tracy also likes to tackle social issues and speak directly to her readers about important topics that affect everyone. Please visit Tracy's website tracybryan.com or email her at tracy@tracybryan.com