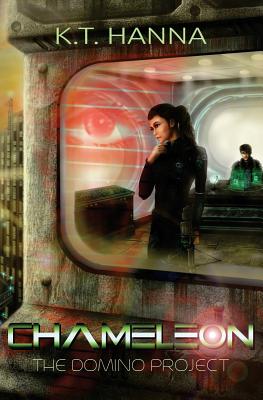 Chameleon (Paperback)
Createspace Independent Publishing Platform, 9781514777688, 368pp.
Publication Date: July 21, 2015
* Individual store prices may vary.
Description
When Sai's newly awoken psionic powers accidentally destroy her apartment complex, she's thrown into an intensive training program. Her only options are pass or die. Surviving means proving her continued existence isn't a mistake--a task her new mentor, Bastian, takes personally. Her abilities place her in the GNW Enforcer division, and partners her with Domino 12, who is eerily human for an alien-parasite psionic hybrid. After eliminating an Exiled scientist, she discovers someone is manipulating everything. With each mission more perilous, Sai must figure out who to trust before her next assignment becomes her last.
About the Author
KT Hanna has a love for words so extreme, a single word can spark entire worlds. Born in Australia, she met her husband in a computer game, moved to the U.S.A. and went into culture shock. Bonus? Not as many creatures specifically out to kill you. When she's not writing, she freelance edits for Chimera Editing, interns for a NYC Agency, and chases her daughter, husband, corgi, and cat. No, she doesn't sleep. She is entirely powered by the number 2, caffeine, and beef jerky. Note: Still searching for her Tardis