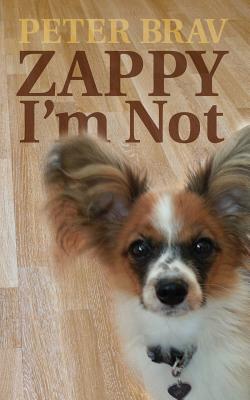 Zappy I'm Not (Paperback)
Createspace Independent Publishing Platform, 9781514816615, 138pp.
Publication Date: August 7, 2015
* Individual store prices may vary.
Description
A cranky 60 year-old twice divorced Queens electrician unknowingly holds a winning Powerball ticket for just seconds before his acccidental demise. Things get worse when he finds himself reincarnated as a Papillon puppy living with the wealthy Schwarzappels of Park Avenue. Will Zappy survive Lloyd Schwarzappel's attempt to get rid of the new adorable distraction in the lives of his young twin daughters? Will Zappy figure out how to claim his Powerball millions? Will he reunite with his first love, herself a reincarnated Labrador? With memorable characters both human and canine, ZAPPY I'M NOT is a tale of adventure, justice and true love, all told in the humorously poignant voice of its reincarnated protagonist. ZAPPY is a hero for the underdog in all of us.
About the Author
PETER BRAV lives with his wife and three Papillons. He is the author of the novels SNEAKING IN and THE OTHER SIDE OF LOSING. His plays have been performed in staged readings in New York and New Jersey.