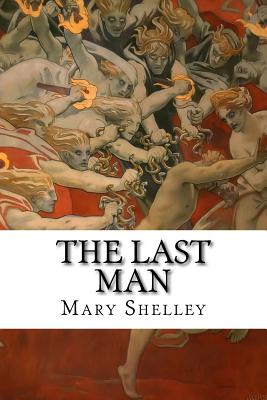 The Last Man (Paperback)
Createspace Independent Publishing Platform, 9781515144694, 520pp.
Publication Date: July 19, 2015
Other Editions of This Title:
Paperback (8/5/2016)
Paperback (9/1/2016)
Paperback (3/31/2020)
Paperback (1/29/2018)
Paperback (10/17/2019)
Paperback (6/17/2018)
Paperback (9/16/2015)
Paperback (5/19/2020)
Paperback (4/7/2020)
Paperback (4/3/2018)
Paperback (8/14/2017)
Paperback (9/11/2015)
* Individual store prices may vary.
Description
The Last Man is an apocalyptic science fiction novel by Mary Shelley, which was first published in 1826. The book tells of a future world that has been ravaged by a plague. The novel was harshly reviewed at the time, and was virtually unknown until a scholarly revival beginning in the 1960s. It is notable in part for its semi-biographical portraits of Romantic figures in Shelley's circle, particularly Shelley's late husband Percy Bysshe Shelley and Lord Byron. Lionel's father was a friend of the king before he was cast away because of his gambling. Lionel's father left to take his life, but before he did so he left a letter for the king to take care of his family after his death. After Lionel's father died the letter was never delivered. Lionel and his sister grow up with no parental influence, and as a result grow to be uncivilised. Lionel develops a hatred of the royal family, and Perdita grows to enjoy her isolation from society. When the king leaves the throne, the monarchy comes to an end and a republic is created. When the king dies the Countess attempts to raise their son, Adrian, to reclaim the throne, but Adrian opposes his mother and refuses to take the throne. Adrian moves to Cumberland where Lionel, who bears a grudge against Adrian and his family for the neglect of the Verney family, intends to terrorise and confront Adrian. He is mollified by Adrian's good nature and his explanation that he only recently discovered the letter. Lionel and Adrian become close friends, and Lionel becomes civilised and philosophical under Adrian's influence.