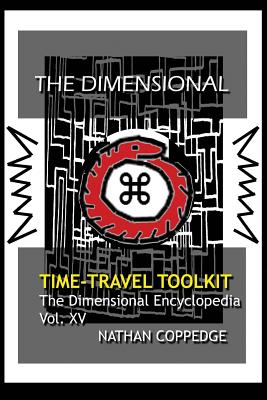 The Dimensional Time Travel Toolkit (Paperback)
A Dimensional Guide to Traveling Time In All Its Magic and Difficulty
Createspace Independent Publishing Platform, 9781515209140, 184pp.
Publication Date: July 23, 2015
* Individual store prices may vary.
Description
Perhaps the most pioneering work in time travel, this edition has been updated with details of the notorious Cape Scott incident. The Dimensional Time Travel Toolkit portrays its subject as a mystery and also a possibility. Time-travel techniques are introduced, including methods of tricking the clock, metaphysical methods, and how to build a time machine, as well as perspectives and problems related to time travel study. One of the major goals of the writing is to provide a record of real-life time travel experiences.
About the Author
Nathan Coppedge is a philosopher, artist, inventor, and poet in some capacity. In this book he recounts his methods of time-travel, and the time he attended a so-called 'Time-Traveler's Convention', as well as a time he traveled to the future with the help of a Christian avatar. He is also the author of numerous titles on philosophy, poetry, and other subjects. He lives in New Haven.