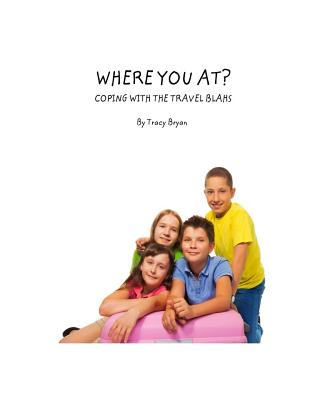 Where You At? Coping With The Travel Blahs (Paperback)
Createspace Independent Publishing Platform, 9781515209614, 46pp.
Publication Date: July 23, 2015
* Individual store prices may vary.
Description
Imagine that you are invited to go on a dream holiday... A different place to eat, sleep, explore, do activities and enjoy in a relaxing way. How can you possibly relax though, when you are somewhere far from home? That doesn't sound like such a dream, does it? Learn about comfort zones, travel homesickness and other natural human reactions to feeling uncomfortable. Then, next time you get the travel blahs and someone asks, "WHERE YOU AT?" you can say... I'm just chillin' on holidays.
About the Author
Tracy Bryan writes whimsical books for kids about self-esteem building and behavioral life skills. Tracy also likes to tackle social issues and speak directly to her readers about important topics that affect everyone. Please visit Tracy's website tracybryan.com or email her at tracy@tracybryan.com