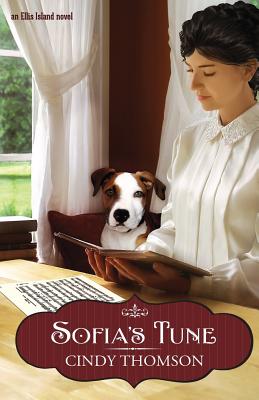 Sofia's Tune (Paperback)
Createspace Independent Publishing Platform, 9781515280774, 416pp.
Publication Date: November 1, 2015
* Individual store prices may vary.
Description
In Sofia's Tune, we meet Sofia Falcone, a young woman who has been living in New York only a short time when she is stunned to discover a family secret, one that soon sends her beloved mother into a mental institution. Scrambling to keep her job and care for her mother, Sofia is convinced confronting the past will heal all wounds, but her old world Italian family wants to keep the past in the past. During this time, she encounters Antonio, a Vaudeville pianist with a street-smart dog, seeking to discover why his father was mysteriously killed. Their crossed paths uncover a frightening underworld in Little Italy. Bringing the truth to light may cost Sofia's mother's sanity, Antonio's career, and the livelihoods of countless immigrants. Change is on the horizon, but it may not bring what they expect.
About the Author
Cindy Thomson writes from her home in Central Ohio. Her Ellis Island series concludes with Sofia's Tune. She is also the author of Brigid of Ireland, Celtic Wisdom: Treasures From Ireland, and co-author of a baseball hall of fame biography Three Finger: The Mordecai Brown Story. She has written numerous magazine articles mostly on Irish genealogy, and blogs at www.cindyswriting.com.