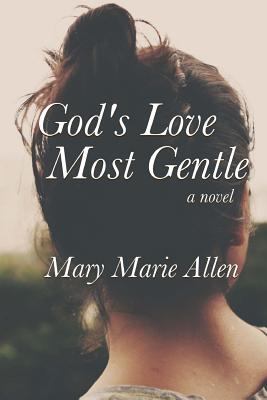 God's Love Most Gentle (Paperback)
Createspace Independent Publishing Platform, 9781515284802, 316pp.
Publication Date: July 29, 2015
* Individual store prices may vary.
Description
When a pregnant widow returns from the mission field family and friends rally to help, but she harbors a secret that may lead to her spiritual downfall. Kim Macomb returns from Zaire, Africa where the 1995 coup has claimed her missionary husband's life. Grief-stricken and pregnant, Kim is only a shadow of herself. Hoping to promote her daughter's healing, Carol sends Kim, to the calm, godly man who once rescued her. Jack's Montana ranch seems to have the desired effect, but as his son, Mitch, and bad boy Hank vie for Kim's affections, an agonizing secret drives her further from God. Swept up in Kim's search for peace and forgiveness, those around her face their own frailties and the sometimes unexpected, yet overwhelming truth - God's love is most gentle.
About the Author
Mary Allen's love of fiction set her on a writing journey that held unexpected curves. After being named La Porte County Poet Laureate 2010, she authored three books of poetry, "Journey to Christmas", "Ten Days to an Empty Tomb", and "Full Spectrum Living". With numerous feature articles, blogs, and speaking engagements to her credit, Allen returns to fiction with this story of healing and second chances.