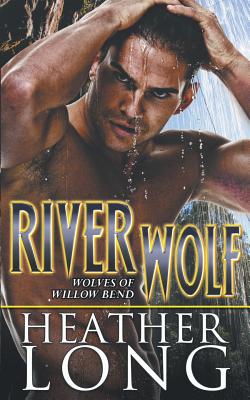 River Wolf
Paperback

* Individual store prices may vary.
Description
Brett Dalton, Alpha of Hudson River, isolated himself from his pack mates after one betrayed him. The once, easygoing Alpha has become taciturn, remote and unforgiving. His pack worries for him, but they too have suffered a devastating blow. When several members leave to join Three Rivers, the pack faces the threat of dissolution until Brett's best friend and Lone Wolf, Luc Danes returns to Hudson River accompanied by a beautiful young human-or is she? Something about the woman consumes Brett. Has Luc come home to help or to take the pack from Brett? Colby Jensen wrapped up thousands of hours of community service working at the hospital in Maine when an injured Luc Danes rolled through the door. The impossible patient drove the nurses crazy, but when Danes offered her money no strings attached to drive him to New York, she agreed. The last thing she expected was to arrive in the small Westchester County town and to meet the craziest collection of residents-especially the devastatingly sexy Brett Dalton. Part of her wants to hit the road, the rest wants to make him smile and he keeps making excuses for her to stay. Then she sees the wolves...and is exposed to a world she can barely imagine. When Brett discovers a secret about her, nothing will be the same again. Now she will find herself torn between a world she isn't sure she can understand and the man who has taken her heart hostage...
Createspace Independent Publishing Platform, 9781515313618, 406pp.
Publication Date: August 24, 2015