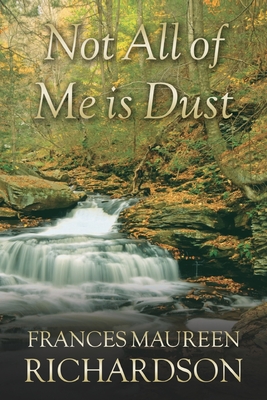 Not All Of Me Is Dust (Paperback)
Createspace Independent Publishing Platform, 9781515358824, 344pp.
Publication Date: March 29, 2016
* Individual store prices may vary.
Description
Ever since their mother died, life for the Engles has been tinged with sorrow. As young adults, their search for meaning and identity leads them to pursue different paths: Stephen joins the Jesuits, Kathleen marries a promising young attorney, and Clare enters the convent.
The journey of faith, however, is rarely simple and even when you gain your heart's desire the road ahead can still be rocky. As Stephen serves in a rough inner city parish, Kathleen struggles with family troubles, and Clare is challenged by a crisis of faith.
But these are simply the events that eventually lead to the mission that will forever change Stephen's life-serving in a foreign land when genocide erupts.
Offering a candid look into the hearts and minds of richly developed Catholic characters,
Not All of Me Is Dust
paints a vivid portrait of the power of forgiving love.
About the Author
Frances Maureen Richardson received her master's degree in religious studies from the University of Detroit Mercy in 1981. For three years she read giants of spiritual literature-Walter Kasper, Viktor Frankl, John of the Cross, and the greatest Catholic theologian of the twentieth century, Karl Rahner, S.J., and was forever changed by their insights. Not wanting to leave her lessons hidden in a secretary drawer, Richardson decided to craft a story grounded in the truths that have been so life affirming to her. Not All of Me Is Dust is the fruit of her labor.