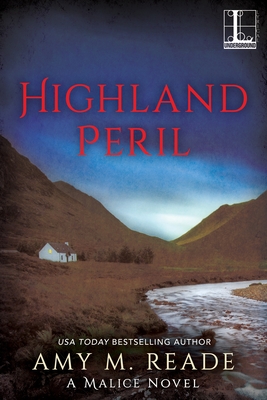 Highland Peril (A Malice Novel #2)
Paperback

* Individual store prices may vary.
Description
Trading the urban pace of Edinburgh for a tiny village overlooking a breathtaking blue loch was a great move for budding photographer Sylvie Carmichael and her artist husband, Seamus—until a dangerous crime obscures the view . . .
 
Sylvie's bucolic life along the heather-covered moors of the Highlands is a world away from the hectic energy of the city. But then a London buyer is killed after purchasing a long-lost Scottish masterpiece from Seamus's gallery—and the painting vanishes. As suspicion clouds their new life, and their relationship, Sylvie's search for answers plunges her into an unsolved mystery dating back to Cromwellian Scotland through World War I and beyond. And as she moves closer to the truth, Sylvie is targeted by a murderer who's after a treasure within a treasure that could rewrite history . . . and her own future.
 
Praise for Amy M. Reade's Secrets of Hallstead House
 
"Danger, mystery, a brave but resilient heroine, and a hero at her side, coupled with a house that is almost a character in its own right: these classic gothic romances are all to be found in Amy Reade's debut novel."  —heroesandheartbreakers.com
Lyrical Underground, 9781516100187, 218pp.
Publication Date: September 5, 2017
About the Author
USA Today bestselling author Amy M. Reade is a former attorney who now writes full-time from her home in southern New Jersey, where she is also a wife, a mom of three, and a volunteer in school, church, and community groups. She loves cooking, traveling, and all things Hawaii and is currently at work on the next novel in the Malice series. Visit her on the web at www.amymreade.com or at www.amreade.wordpress.com.