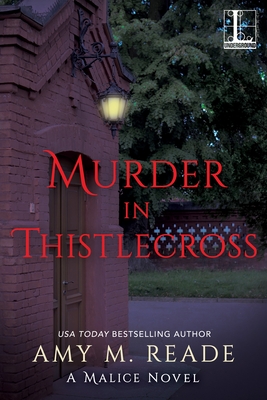 Murder in Thistlecross
Paperback

* Individual store prices may vary.
Description
""The emerald hills and violet valleys of Wales seem the ideal place to start over after murder-and divorce-shattered Eilidh's life in the Scottish Highlands. But within the stone walls of an ancient castle, a family's dark, violent past threatens much more than her newfound tranquility . . .
For the past two years, Eilidh has called the quaint Welsh village of Thistlecross home, embracing her new life as estate manager of a restored fifteenth-century castle. But the long-anticipated arrival of her employer's three estranged sons and their wives transforms Gylfinog Castell from a welcoming haven to a place seething with dangerous secrets. When the escalating tensions culminate in murder, Eilidh must sift through a castle full of suspects both upstairs and downstairs. She can trust no one as she follows a twisting maze of greed and malice to ferret out a killer who's breaching every defense, preparing to make Eilidh the next to die.
Praise for Amy M. Reade's Secrets of Hallstead House
"Danger, mystery, a brave but resilient heroine, and a hero at her side, coupled with a house that is almost a character in its own right: these classic gothic romance traits are all to be found in Amy Reade's debut novel." -heroesandheartbreakers.com
Kensington Publishing Corporation, 9781516100194, 228pp.
Publication Date: February 27, 2018