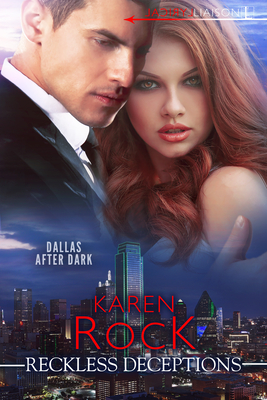 Reckless Deceptions (Paperback)
Kensington Publishing Corporation, 9781516106172, 190pp.
Publication Date: December 18, 2018
* Individual store prices may vary.
Description
Desire With No Limits
Erica Keeley has always been willing to break the rules to catch a criminal, until her unorthodox tactics get her booted from the CIA and betrayed by the man she trusted. Now, gone rogue to stop a terrorist group, she's working undercover at Dallas's top male strip and burlesque club, dancing alongside sexy, sculpted men. Not that any of her co-workers give her the adrenaline rush she got from her former life. Erica hits the jackpot when she overhears her targets discussing a homegrown terrorist plot. But her last shot at redemption means getting up close and personal with her traitorous ex.
Control is what CIA officer David Arnell values above all things. Yet he was irresistibly drawn to Erica's impulsive, uninhibited nature in the field-and in bed-until her bull-headed tactics risked the agency's mission. Teaming up to stop a deadly attack, he's falling again for this spontaneous, high-octane woman. And with Erica's ties to the terrorists proving closer than either of them expected, the riskiest mission of all might be this second chance at love . . .
"A highly entertaining and cohesive suspense novel with an emotionally satisfying romance that will keep readers glued to the page." -RT Book Reviews, 4 Stars on Dangerous Moves