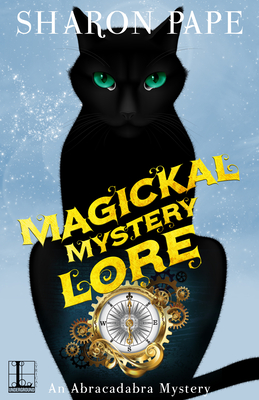 Magickal Mystery Lore (Paperback)
Kensington Publishing Corporation, 9781516108732, 246pp.
Publication Date: April 16, 2019
* Individual store prices may vary.
Description
Praise for Magick & Mayhem, the first Abracadabra mystery
"Magic, Merlin, and murder are a great mix for this fun debut cozy." -Lynn Cahoon, New York Times and USA Today bestselling author
"A charming, must-read mystery with enchanting characters."-Rose Pressey, USA Today bestselling author
"Spellbinding, with magical prose, a wizardly plot, and a charming sleuth." -Janet Bolin, Agatha-nominated author of the national bestselling Threadville mysteries
This spells trouble . . .
The New Camel Day Fair is a fun-filled event for residents of this upstate New York town. Kailyn Wilde, a modern-day witch of ancient lineage, leaves her potion shop, Abracadabra-and her feline familiar, Sashkatu-to attend with her fortune-telling Aunt Tilly. Joining them is legendary wizard Merlin, who's discovering new pleasures of time-traveling to the modern world, including curly fries and kettle corn-but the appeal of the Tilt-a-Wheel is beyond his mystical imagination.
The real wild ride begins later, when neighboring sweet shop owner Lolly rushes into Abracadabra with news about a dead body. The victim has one of Lolly's fudge knives stuck in her back, but in spite of the sticky evidence, Lolly is only one of several suspects with ample motive and opportunity. Meanwhile, Merlin's research into old family scrolls and electromagnetic ley lines is causing some unusual mix-ups. As the two investigations collide, Kailyn will have to do everything in her power to prevent disaster...
"Pape has a sure handed balance of humor and action." -Julie Hyzy, New York Times bestselling author