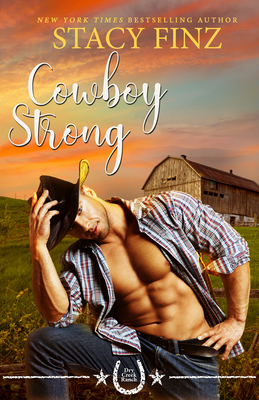 Cowboy Strong
Paperback

* Individual store prices may vary.
Description
Three cousins become cowboys when an unexpected inheritance leaves them with a ranch--and a future as wide open as the California sky . . .
Sawyer Dalton may be an investigative journalist, but he has no interest in the story of the sexy stranger who has invaded his barn's loft apartment on Dry Creek Ranch. After months on the road, he just wants to settle in. But according to his mother, publicist for the beautiful celebrity chef sleeping in Sawyer's bed, Gina DeRose needs a place to hide out until a scandal dies down. And Sawyer can never say no to his mother . . .
Gina is devastated that her hard-won career is about to collapse
.
Someone is stirring up sabotage. And when a hoaxter blows up the internet with incriminating photos, even brooding--gorgeous--Sawyer is convinced she needs his help. Once they join forces, there's no escaping each other--and with the heat simmering between them, soon neither wants to try . . .
"Stacy Finz delivers a fantastic tale of cowboys, cattle rustling and the power of love and family in the California gold country." -Kate Pearce, New York Times bestselling author on Cowboy Up
Kensington Publishing Corporation, 9781516109296, 230pp.
Publication Date: July 7, 2020