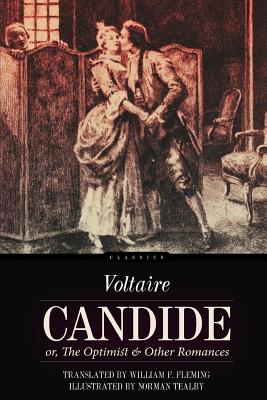 Candide (Paperback)
or, The Optimist: and Other Romances
Createspace Independent Publishing Platform, 9781516878550, 280pp.
Publication Date: August 14, 2015
Other Editions of This Title:
Paperback (7/27/2019)
Paperback (11/20/2015)
Paperback (1/24/2019)
Paperback (7/14/2018)
Paperback (1/1/1918)
Paperback (4/30/2016)
Paperback (11/8/2011)
Paperback, Spanish (12/3/2014)
Paperback (8/31/2019)
Paperback (1/27/2010)
Paperback (8/13/2019)
Paperback (7/25/2019)
Paperback (5/20/2011)
Paperback (7/13/2019)
Paperback (8/16/2019)
Paperback (12/7/2019)
Paperback (5/27/2010)
Paperback (9/23/2018)
* Individual store prices may vary.
Description
As expected by Voltaire, Candide has enjoyed both great success and great scandal. Immediately after its secretive publication, the book was widely banned because it contained religious blasphemy, political sedition and intellectual hostility hidden under a thin veil of naivete. However, with its sharp wit and insightful portrayal of the human condition, the novel has since inspired many later authors and artists to mimic and adapt it. Today, Candide is recognized as Voltaire's magnum opus and is often listed as part of the Western canon; it is arguably taught more than any other work of French literature. Martin Seymour-Smith has listed Candide as one of The 100 Most Influential Books Ever Written. This edition includes other Romances by Voltaire: The World As It Goes or The Vision of Babouc, Cosi-Sancta: A Little Ill for a Great Good, Memnon or Human Wisdom, Bababec and the Fakirs, The History of the Travels of Scarmentado, Jeannot and Colin, Lord Chesterfield's Ears: A True Story. Illustrations by Norman Tealby.