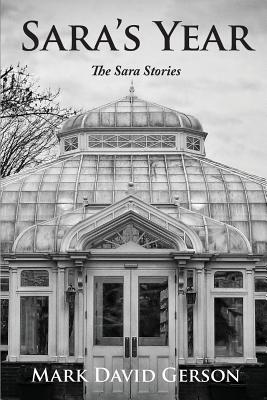 Sara's Year (Paperback)
Createspace Independent Publishing Platform, 9781516891481, 222pp.
Publication Date: August 30, 2015
* Individual store prices may vary.
Description
It's never too late to follow your dreams...
Esther and Sarah share a single passion: to be the best they can be - on an epic scale. That's easier dreamed than done in Jewish Montreal on the eve of World War II. Fifty years later when death takes Esther, her son and her oldest friend must each decide whether Esther's abandoned dreams will defeat them or spur them on to triumphs of their own.
"Thrilling...bittersweet...triumphant "
- Dan Stone, author of Ice on Fire "A masterful journey with a brilliant cast of characters. What an adventure "
- Carolyn Flower, author of Gravitate 2 Gratitude
About the Author
A native of Montreal, where parts of Sara's Year, After Sara's Year and The Emmeline Papers are set, Mark David Gerson is the award-winning author of the popular Q'ntana Trilogy of fantasy novels, of five critically acclaimed books on writing and of two memoirs. His screenplay adaptations of the Q'ntana Trilogy novels are on their way to movie theaters as a trio of epic films. - Visit the author's website at www.markdavidgerson.com. Follow Mark David on Facebook at www.facebook.com/markdavidgerson.page and on Twitter @markdavidgerson.