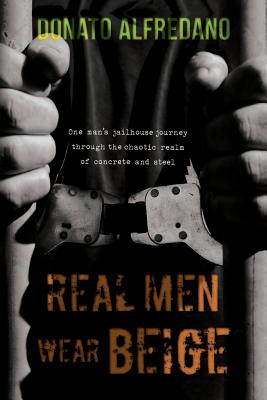 Real Men Wear Beige (Paperback)
One Man's Jailhouse Journey Through the Chaotic Realm of Concrete and Steel
Createspace Independent Publishing Platform, 9781516920884, 142pp.
Publication Date: December 18, 2015
* Individual store prices may vary.
Description
Watch the Real Men Wear Beige Trailer at http: //bit.ly/RMWBbooktezr
Real Men Wear Beige is a fascinating look at a journey through the US criminal justice system that's truly unique in its perspective and delivery.
Like most people, before author Donato Alfredano gets caught up in the system, he's hardly given the issue of prison a thought. But his unanticipated arrest at JFK Airport on a charge of official misconduct was a reality check that would forever change his views on incarceration, and on a larger scale, life.
Donato's deeply expressive story chronicles his passage through the New York criminal justice system and on to a brief stint at the infamous Rikers Island, then to his local county jail to await his sentencing hearing, eventually landing in state prison on a five-year sentence.
One thing that stands out in this provocative narrative is the surprising diversity of personalities and experiences, which makes this book an invaluable resource for those interested in gaining a fuller view of the incarceration picture.
Real Men Wear Beige has a corresponding Audio Soundtrack featuring songs Donato wrote while incarcerated to express the emotions and events swirling around him and his fellow inmates. The Soundtrack includes guest appearances by some notable recording artists and musicians. The Soundtrack is available at www.rmwbeige.com.
About the Author
Donato Alfredano is a consummate professional with a diverse background including music, education, government, and writing the nonfiction book Be Strong, Be Tough, Be Smart about his experience raising a child with autism. Life is full of diversions and surprises, which, in Alfredano's case, came in the form of a five-year prison sentence that altered his views on life and helped him to become a more compassionate person. By sharing his jailhouse journey, he shatters common misconceptions about prison and the criminal justice system, offering new perspectives on what it means to become caught up in the system and having to endure the worst that society has to offer.