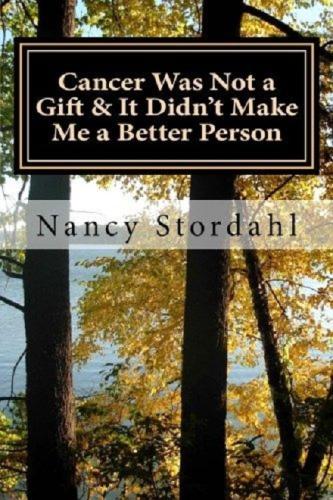 Cancer Was Not a Gift & It Didn't Make Me a Better Person
A memoir about cancer as I know it
Paperback

* Individual store prices may vary.
Description
Are you weary of stories portraying cancer as merely a bump in the road, an experience to be grateful for or a chance for personal enlightenment? Nancy Stordahl shares about her breast cancer experience while intertwining memories about what it was like to be a caregiver for her mother who died from metastatic breast cancer. Originating from personal, unrestrained journal entries, this strikingly frank memoir gives readers a glimpse into cancer's messy realities including the multitude of emotions that arise when a family is catapulted into the world of cancer chaos. This is truth-telling from a not-so-pretty-in-pink perspective, resulting in an honest, realistic portrait of family, cancer and loss that will encourage others facing similar trials to ditch the societal expectations and instead do things their own way. You don't have to smile your way through cancer.
Createspace Independent Publishing Platform, 9781517070229, 206pp.
Publication Date: December 9, 2015