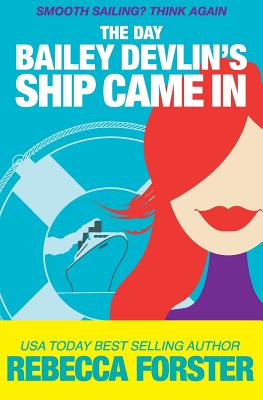 The Day Bailey Devlin's Ship Came in
Paperback

* Individual store prices may vary.
Description
Oh, Boy Oh, Bailey Just when you think it's going to be smooth sailing, Venus messes with your rudder.Everyone thinks that Bailey Devlin has taken leave of her senses, but she knows exactly what she's doing when she packs her bags and books passage on the cruise ship where Ethan and the Jazz Boys are playing. She is on a quest to find out once and for all who has hooked her heart: foot loose, sexy, funny Ethan, or handsome, adoring, steady Jeffery. Her plan is perfect: look Ethan in the eye and kiss him once. Bailey is sure that is all it will take for her to know if her ship sailed when Ethan left San Francisco, or if she wants to stay docked in Jeffery's safe harbor. Just when she thinks her plan is watertight, the seas get rough. If she's not careful Bailey will sink both ships before she gets to port.
Createspace Independent Publishing Platform, 9781517073046, 212pp.
Publication Date: August 15, 2015
About the Author
Rebecca Forster started writing novels on a crazy dare. Now she is a USA Today and Amazon bestselling author with over 30 books to her name. Her thrillers are called "Perfect. . .impossible to put down" by the legal correspondent for CBS Television Network. Now, she's turned her eye on the lighter side of the law and love in the Bailey Devlin Series. Forster has taught at the acclaimed UCLA Writers Program as well as children's conferences and school career days. A compelling speaker and featured guest on radio and television, Rebecca has entertained audiences at bar associations, writer's conferences, women's symposiums, professional conventions and book festivals that include repeat appearances at the Los Angeles Times Festival of Books. She is married to a prominent Los Angeles Superior Court judge and is the mother of two sons.