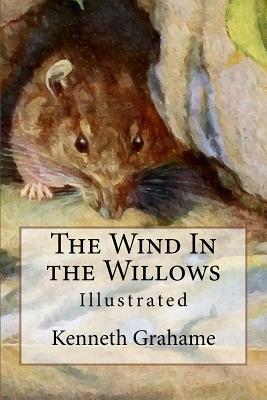 The Wind In the Willows
Illustrated
Paperback

* Individual store prices may vary.
Other Editions of This Title:
Digital Audiobook (3/7/2011)
Paperback (4/4/2017)
Paperback (10/21/2018)
Paperback (5/8/2018)
Paperback (10/21/2013)
Paperback (4/7/2014)
Paperback (5/28/2017)
Paperback (7/10/2003)
Paperback (12/8/2018)
Paperback (4/2/2017)
Paperback (9/1/2004)
Paperback (1/9/2014)
Paperback (11/20/2012)
Paperback (3/30/2014)
Paperback (10/28/2018)
Paperback (11/14/2018)
Description
For more than a century, The Wind in the Willows and its endearing protagonists--Mole, Mr. Toad, Badger, and Ratty--have enchanted children of all ages. Whether the four friends are setting forth on an exciting adventure, engaging in a comic caper, or simply relaxing by the River Thames, their stories are among the most charming in all English literature. The Wind in the Willows is a children's novel by Kenneth Grahame, first published in 1908. Alternately slow moving and fast paced, it focuses on four anthropomorphised animals in a pastoral version of England. The novel is notable for its mixture of mysticism, adventure, morality, and camaraderie and celebrated for its evocation of the nature of the Thames valley. In 1908, Grahame retired from his position as secretary of the Bank of England. He moved back to Cookham, Berkshire, where he had been brought up and spent his time by the River Thames doing much as the animal characters in his book do-namely, as one of the phrases from the book says, "simply messing about in boats"-and wrote down the bed-time stories he had been telling his son Alistair.
Createspace Independent Publishing Platform, 9781517088675, 156pp.
Publication Date: August 27, 2015