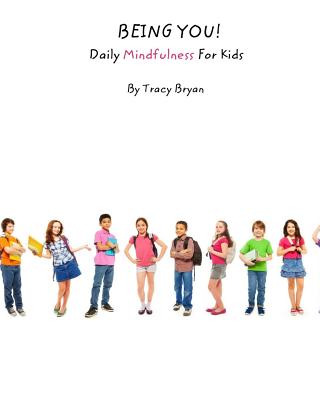 Being You! Daily Mindfulness For Kids (Paperback)
Createspace Independent Publishing Platform, 9781517151089, 92pp.
Publication Date: August 31, 2015
* Individual store prices may vary.
Description
There are so many ways that we can practice loving ourselves. Each day, there are little things that we can do to remind ourselves just how great we really are. From morning to night, follow along in this book and practice ways to love yourself. Learn tools to deal with people who make you feel bad. Face uncomfortable situations. Understand about mindfulness and why it helps you manage your feelings. Discover a YOU that is totally fantastic Totally Mindful.
About the Author
Tracy Bryan is a self-published author for kids aged 2-11. She writes whimsical picture books about emotions, self-esteem, values and mindfulness. Tracy also likes to tackle social issues and speak directly to her readers about important topics that affect everyone. Please visit Tracy's website tracybryan.com or email her at tracy@tracybryan.com