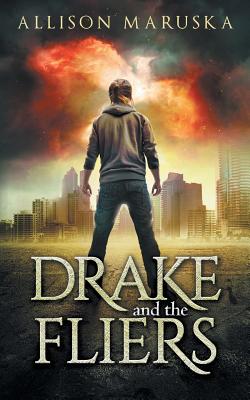 Drake and the Fliers (Paperback)
Createspace Independent Publishing Platform, 9781517182700, 230pp.
Publication Date: November 22, 2015
* Individual store prices may vary.
Description
Sixteen-year-old Drake can't understand why the virus spared him. The only survivors he's seen vandalized his makeshift dwelling, and despite his sister's dying wish that he connect with others, he spends his days alone - that is, until he develops the ability to shapeshift into a dragon. While exploring his new abilities, Drake nearly flies into Preston, another shifter. Their chances of survival increase if they team up with others like them, but when their search leads to a group in Las Vegas, they find not everyone is welcoming. As Drake develops new relationships, Preston endures daily confrontation and eventually takes off on his own. Concerned for his friend's safety, Drake launches a search and stumbles into a situation stranger than anything he could imagine. Now he must embrace his animalism if he wants to save his humanity. "Maruska does a stellar job of creating believable characters that are flawed and relatable but also admirable in their determination." - Allison Gammons, author and blogger for Eclectic Alli.
About the Author
Allison is a YA and mystery/suspense author, blogger, teacher, mom, wife, coffee and wine consumer, and owl enthusiast. Her blog includes humor posts, short stories, and posts on writing strategy, parenting, and teaching. www.allisonmaruska.com