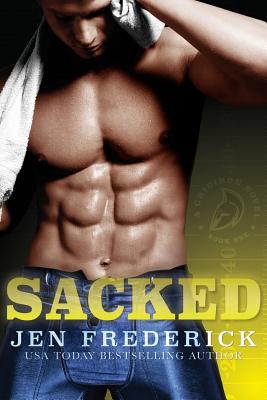 Sacked (Paperback)
Createspace Independent Publishing Platform, 9781517214708, 396pp.
Publication Date: September 4, 2015
* Individual store prices may vary.
Description
What he wants he gets... Knox Masters is a quarterback's worst nightmare. Warrior. Champion. And...virgin. Knox knows what he wants--and he gets it. All American Football player? Check. NFL pros scouting him? Check. Now, he's set his sight on two things. The national title. And Ellie Campbell. Sure, she's the sister of his fellow teammate, but that's not going to stop him. Especially not when he's convinced Ellie is the one. ...but he's never met her before. But Ellie isn't as sure. She's trying to start a new life and she's not interested in a relationship...with anyone. Beside it's not just her cardinal rule of never dating her brother's teammates that keeps her away, but Ellie has a dark secret that would jeopardize everything Knox is pursuing. Knox has no intention of losing. Ellie has no intention of giving in.
About the Author
Jen Frederick is the USA Today bestselling author of Unspoken, part of the Woodlands series. She lives in the Midwest with her husband, who keeps track of life's details while she's writing; a daughter, who understands when Mom disappears into her office for hours at a time; and a rambunctious dog who does neither.