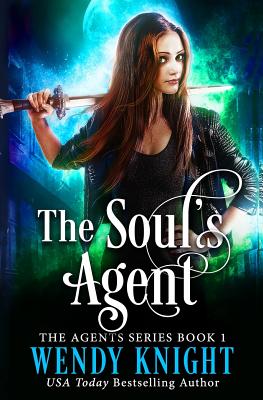 The Soul's Agent (Agents #1) (Paperback)
Createspace Independent Publishing Platform, 9781517240813, 256pp.
Publication Date: September 8, 2015
* Individual store prices may vary.
Description
For as long as there have been people, there has been a fear of the dark. Mothers tell their children there isn't anything in the shadows that isn't there in the light. They are wrong. Death allows lost souls one last chance. Fight with the Agents against demons and darkness and evil and they won't spend eternity roasting on a spit. It seems like an easy enough choice, but apparently roasting is easy and requires little effort, and fighting, well...Fighting is hard. Navi is an Agent, and she is good at what she does. Her only distraction is the boy who broke her heart four years ago-especially when the demons she hunts start hunting him, and she's the only one who can keep him alive.
About the Author
Wendy Knight is the award-winning, bestselling author of the young adult series Fate on Fire and Riders of Paradesos. She was born and raised in Utah by a wonderful family who spoiled her rotten because she was the baby. Now she spends her time driving her husband crazy with her many eccentricities (no water after five, terror when faced with a live phone call, no touching the knives...you get the idea). She also enjoys chasing her three adorable kids, playing tennis, watching football, reading, and hiking. Camping is also big-her family is slowly working toward a goal of seeing all the National Parks in the U.S. You can usually find her with at least one Pepsi nearby, wearing ridiculously high heels for whatever the occasion. And if everything works out just right, she will also be writing.