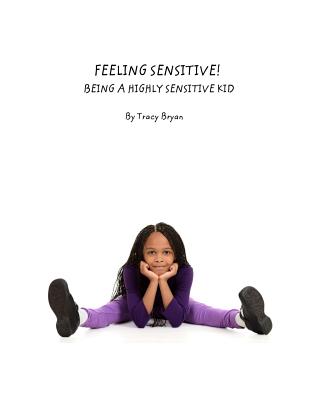 Feeling Sensitive! Being A Highly Sensitive Kid (Paperback)
Createspace Independent Publishing Platform, 9781517257385, 54pp.
Publication Date: September 7, 2015
* Individual store prices may vary.
Description
Are there times when you feel overly sensitive to your surroundings? You feel so sensitive and you get easily overwhelmed from certain people or situations that upset you? This is totally normal and actually kind of common In fact, research shows that 15-20% of the population has a high sensory processing trait in their personality. Discover all about Highly Sensitive People(or HSPs). Learn about the characteristics of this personality condition that is also called Sensory Processing Sensitivity. Look at all the characteristics of this condition in order to understand WHY HSPs are the way they are and WHAT someone with this condition feels.
About the Author
Tracy Bryan is a self-published author for kids aged 2-11. She writes whimsical picture books about emotions, self-esteem, values and coping skills. Tracy also likes to tackle social issues and speak directly to her readers about important topics that affect everyone. Please visit Tracy's website tracybryan.com or email her at tracy@tracybryan.com