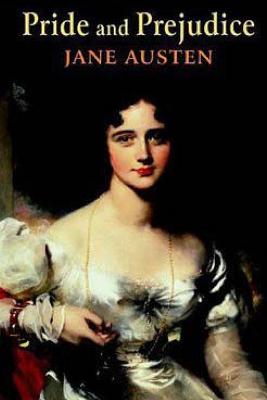 Pride and Prejudice (Paperback)
Createspace Independent Publishing Platform, 9781517308063, 278pp.
Publication Date: September 11, 2015
Other Editions of This Title:
Paperback (9/1/2004)
Paperback (12/19/2012)
Paperback (7/30/2008)
Paperback (5/31/2010)
Paperback (10/11/2014)
Paperback (9/8/2014)
Paperback (2/6/2015)
Paperback (12/8/2012)
Paperback (5/1/2015)
Paperback (8/12/2010)
Paperback (8/28/2015)
Paperback (10/13/2015)
Paperback (1/28/2013)
Paperback (12/17/2011)
Paperback (6/27/2012)
Paperback (6/6/2013)
Paperback (3/23/2015)
Paperback (9/25/2014)
Paperback (8/11/2010)
* Individual store prices may vary.
Description
The novel centres on Elizabeth Bennet, the second of the five daughters of a country gentleman. Elizabeth's father, Mr Bennet, is a bookish man, and somewhat neglectful of his responsibilities. In contrast Elizabeth's mother, Mrs Bennet, a woman who lacks social graces, is primarily concerned with finding suitable husbands for her five daughters. Jane Bennet, the eldest daughter, is distinguished by her kindness and beauty; Elizabeth Bennet shares her father's keen wit and occasionally sarcastic outlook; Mary is not pretty, but is studious, devout and musical albeit lacking in taste; Catherine, sometimes called Kitty, the fourth sister, follows where her younger sister leads, while Lydia is flirtatious and lacks maturity.