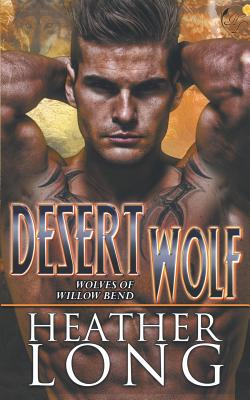 Desert Wolf
Paperback

* Individual store prices may vary.
Description
Cassius, Alpha of Sutter Butte, leads the most ruthless and dangerous pack in the United States. Misfits, castoffs, and forgotten wolves, they rose to create a pack more than a century ago in utter defiance of the order of the day. Seen as pitiless and cruel, Cassius wants more for his people than a yearly bloodbath as they fight for a better spot in the pecking order. To change his pack means to change himself, and he will find rebellion on all sides, not to mention from his own defiant heart. Sovvan Stark, Omega of Delta Crescent, lives a cherished, beloved life in the center of her pack-a delicate and hard won balance. Though she is not the only Omega, she is the most experienced with the tremors of pack upset when power shifts from Alpha to Alpha. When her Alpha approaches her about Sutter Butte's request, Sovvan considers the matter for several months. While she might hold within her the key to helping the Sutter Butte Alpha, the undertaking could very well kill her. Accompanied by a single Hound, Sovvan begins a journey to help Cassius rebuild the foundation of his pack, but first she will have to transform him...
Createspace Independent Publishing Platform, 9781517315795, 406pp.
Publication Date: November 21, 2015