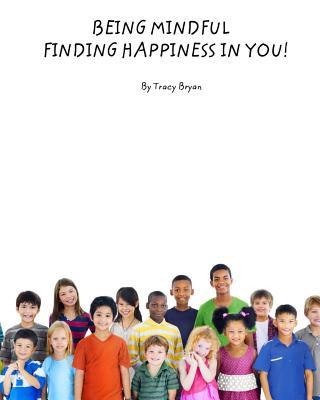 Being Mindful...Finding Happiness In You! (Paperback)
Createspace Independent Publishing Platform, 9781517330033, 42pp.
Publication Date: September 12, 2015
* Individual store prices may vary.
Description
Everyone wants to feel good. In fact, we hope that we will feel good most of the time. There are times that we don't feel so great, but that's okay. It's important to feel not so great sometimes too, so we can appreciate the good times. The difficult part is finding happiness in ourselves, rather than a food or pill or product, when we do feel bad. The difficult part is not relying on something other than ourselves to bring us happiness or take away our sadness. All you NEED to be happy is YOU.
About the Author
Tracy Bryan is a self-published author for kids aged 2-11. She writes whimsical picture books about emotions, self-esteem, values and coping skills. Tracy also likes to tackle social issues and speak directly to her readers about important topics that affect everyone. Please visit Tracy's website tracybryan.com or email her at tracy@tracybryan.com