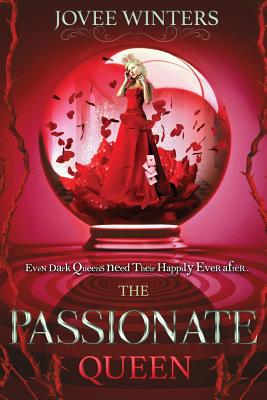 The Passionate Queen (Paperback)
Createspace Independent Publishing Platform, 9781517330422, 268pp.
Publication Date: September 12, 2015
* Individual store prices may vary.
Description
Once upon a time a dragon dared to fall in love with the Queen of Hearts... Zelena Hermosa wants only one thing, to be free. But for a morphling like her freedom will never be possible. Bought by a witch as a baby, she's been raised in a household that knows no kindness or love. She's a broken, dirty child the day she meets her prickly little dragon boy. Ragoth Nur, heir to the throne of Drakon has just stolen a golden apple from Zeus's favored orchard. In order to make sure he doesn't have to face the wrath of the gods (but especially his mom) he runs off to wonderland to enjoy his treat and there bumps into the human girl who will change the course of his life forever. There's so much more to the Queen of Heart's than the stories. So much more than the vindictive woman who shouts, "Off with her heads." This is the true story of the woman, the legend, and the myth...