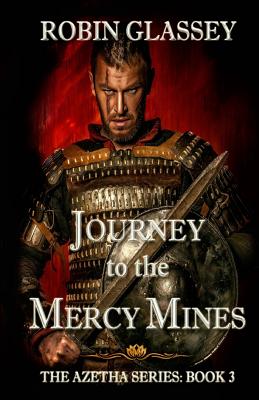 Journey to the Mercy Mines (Paperback)
Createspace Independent Publishing Platform, 9781517405717, 342pp.
Publication Date: October 9, 2015
* Individual store prices may vary.
Description
"A TRUE HERO IS FOUND." In this the third book in The Azetha Series, Tika faces her greatest challenge yet as she enters the kingdom of Soren to rescue her father from the Mercy Mines. But Mortan and his followers aren't the only ones Tika has to watch out for. She doesn't travel very far before falling into Prince Perdon's trap. She's forced to battle against phantom voices and her best friend Herra as she attempts to escape Perdon's Elemental "collection." It's hard to rescue your father when you can't even rescue yourself.
About the Author
Robin grew up in Canada across the bay from a leaky nuclear power plant, giving her the not so secret power of deactivating computers and other electronic devices. She now resides in Utah with her husband and children. Robin admits to having several secret friends as a child, including a giant who protected her from the Sleestaks who lived in their basement. The Sleestaks have all moved out and now Robin primarily writes science fiction fantasy novels set in the world of Fathara.