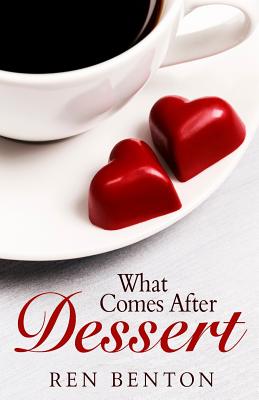 What Comes After Dessert (Paperback)
Createspace Independent Publishing Platform, 9781517480066, 308pp.
Publication Date: October 26, 2015
* Individual store prices may vary.
Description
SOME THINGS NEVER CHANGE Twelve years ago, Ben Fielder's childhood sweetheart ran out on him, and his broken heart hasn't held another woman since. During his annual visit to his hometown, he finds something sweeter than cookies behind the counter at the bakery -- Tally's back in town, and his response to her makes it clear the only flaw in his heart is that it's still full of her. AND OTHERS CHANGE FOR THE WORSE Tally Castle knew twelve years ago she wasn't good enough for Westard's golden boy. While Ben made a success of himself out in the real world, she made an even bigger mess of her life. The one good part of limping home was that he hadn't been around to witness her walk of shame. Now the only man she's ever wanted is back, assaulting her brittle defenses with goofy smiles and serious kisses. CAN SEVEN DAYS CHANGE HEARTACHE TO HAPPILY EVER AFTER? To protect her heart, Tally must remind herself his presence is only temporary. To heal both their hearts, Ben must convince her a week is only the beginning of their second chance.
About the Author
Ren Benton's talent for perceiving disaster in every situation is most productively applied to tormenting the characters she writes. She began devouring romance novels at an inappropriately young age because she was a voracious reader, the nearest library was far, and a quarter at any yard sale bought a brown paper bag stuffed with Harlequins and Silhouettes. She currently writes contemporary romance in which the protagonists are the greatest obstacle to their own happiness. Visit renbenton.com to get more information about Ren's books and sign up for new-release notification.