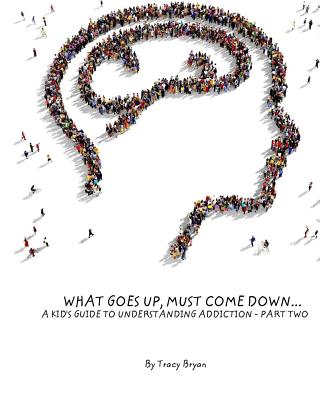 What Goes Up, Must Come Down...a Kid's Guide to Understanding Addiction-Part Two (Paperback)
Createspace Independent Publishing Platform, 9781517501433, 54pp.
Publication Date: September 23, 2015
* Individual store prices may vary.
Description
ADDICTION is a lot more common than you would think. There are many people in the world that have addictions. Just in the United States alone, Twenty-four million Americans age 12 or older suffer from alcohol and drug addiction. That's a lot of people Some people who suffer from an addiction go into treatment programs because they need to get professional help. That's really good and they are brave for wanting to face their addiction Discover what addiction is, why some people get addicted to drugs and alcohol and find out how they can get treatment.
About the Author
Tracy Bryan writes whimsical books for kids about self-esteem building and behavioral life skills. Tracy also likes to tackle social issues and speak directly to her readers about important topics that affect everyone. Please visit Tracy's website tracybryan.com or email her at tracy@tracybryan.com