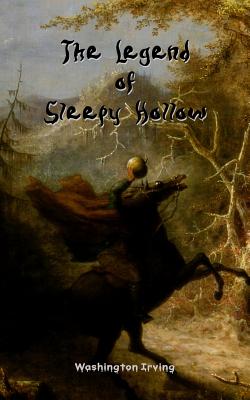 The Legend of Sleepy Hollow
Code Keepers - Secret Computer Password Organizer
Paperback

* Individual store prices may vary.
Other Editions of This Title:
Paperback (6/13/2017)
Paperback (2/20/2020)
Paperback (6/3/2017)
Paperback (2/1/2019)
Paperback (3/17/2007)
Paperback (9/12/2008)
Paperback (12/5/2011)
Paperback (11/5/2015)
Paperback (11/27/2017)
Paperback (8/8/2018)
Paperback (2/24/2013)
Paperback (11/23/2015)
Paperback (2/14/2020)
Paperback (9/1/2004)
Paperback (1/3/2019)
Paperback (11/4/2018)
Paperback (9/29/2010)
Paperback (4/20/2013)
Paperback (4/22/2015)
Description
THE PERFECT HALLOWEEN GIFT
Hidden in plain sight A computer password organizer disguised as a classic work of literature.
Keep all of your internet passwords in one place, cleverly disguised so prying eyes will never find them. Works perfectly when placed on a bookshelf among other books. Continues to work even if you just leave it out on your desk. Prying eyes will never discover your secret stash of passwords.
This book contains the entire text of "The Legend of Sleepy Hollow", the classic book by Washington Irving. The story was written in 1820, and it remains an enjoyable classic to read today. The book's cover was adapted from a chromolithograph (1856) of the painting "Ichabod Crane" by William J. Wilgus (1819-1853). In the middle of the book you will also find 100 pages specifically designed to help you keep all of your internet passwords organized, safe, and secure.
- Each page of the password journal contains lined spaces for the name of the website, your username, your password, and several lines of notes.
- Letter tabs printed on the interior of the book help you organize your website information alphabetically.
- Lettered sections that you are more likely to use are given more pages. (For example, the "S" section is given 8 pages while "X" is only given 2 pages.)
- There is room for 300 different website entries, so you never have to lose an internet password again
See a preview of the book's password organizer pages here:
http: //www.elysianpress.com/code-keepers/
Createspace Independent Publishing Platform, 9781517503055, 144pp.
Publication Date: September 23, 2015