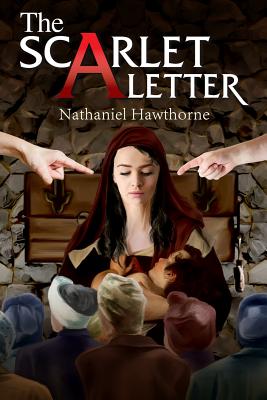 The Scarlet Letter (Paperback)
Createspace Independent Publishing Platform, 9781517537258, 180pp.
Publication Date: September 27, 2015
Other Editions of This Title:
Paperback (11/29/2014)
Paperback (3/29/2013)
Paperback (8/27/2013)
Paperback (10/5/2008)
Paperback (3/21/2016)
Paperback (10/30/2014)
Paperback (2/5/2014)
Paperback (11/7/2011)
Paperback (10/25/2005)
Paperback (11/2/2006)
Paperback (12/9/2015)
Paperback (10/31/2013)
Paperback (12/15/2012)
Paperback (7/12/2010)
Paperback (12/7/2015)
Paperback (2/12/2013)
Paperback (11/30/2015)
Paperback (12/31/2009)
Paperback (12/8/2015)
* Individual store prices may vary.
Description
The Scarlet Letter
Nathaniel HAWTHORNE (1804 - 1864) The story begins in seventeenth-century Salem, Massachusetts, then a Puritan settlement. A young woman, Hester Prynne, is led from the town prison with her infant daughter, Pearl, in her arms and the scarlet letter "A" on her breast. The scarlet letter "A" represents the act of adultery that she has committed; it is to be a symbol of her sin for all to see. She will not reveal her lover's identity, however, and the scarlet letter, along with her public shaming, is her punishment for her sin and her secrecy.
About the Author
Nathaniel Hawthorne (1804 - 1864) Nathaniel Hawthorne (born Nathaniel Hathorne; July 4, 1804 - May 19, 1864) was an American novelist and short story writer.