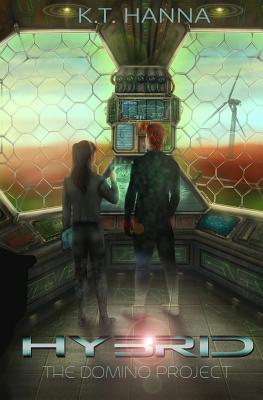 Hybrid
Paperback

* Individual store prices may vary.
Description
As Sai recovers from her life-threatening injuries, she struggles to piece together her damaged relationship with Dom. He fights the parasite within, suddenly freed from the interference of the other Dominos in his head. Inside Central, Bastian's Shine dosing has become a dangerous dance. Enhanced security protocols and endless meetings have him on a tightrope, with little room to move without revealing himself. When the GNW release the Damascus to begin their systemic hunt of the Exiled, the noose closes around the rebels and their allies. If they can't disable the threat, the Exiled won't be the Damascus' only agenda.
Praise For Hybrid…
Chameleon: The Domino Project #1

"Wow! A fast-paces, science fiction delight with fabulous action, a seamless world, and the most unique characters I've read in a long time." -Elana Johnson, author of the Possession Series.

"Nikita-like post-apocalyptic novel with a heroine that would give Katniss a run for her money." -Alina @ Unfazeable.com
Createspace Independent Publishing Platform, 9781517545512, 344pp.
Publication Date: November 5, 2015
About the Author
KT Hanna has a love for words so extreme, a single word can spark entire worlds. Born in Australia, she met her husband in a computer game, moved to the U.S.A. and went into culture shock. Bonus? Not as many creatures specifically out to kill you. When she's not writing, she freelance edits for Chimera Editing, interns for a NYC Agency, and chases her daughter, husband, corgi, and cat. No, she doesn't sleep. She is entirely powered by the number 2, caffeine, and beef jerky. She is the author of The Domino Project series Book 1 - Chameleon was released August 4, 2015.