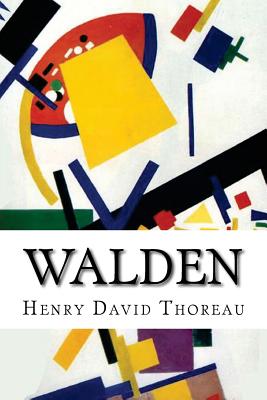 Walden (Paperback)
Or, Life in the Woods
Createspace Independent Publishing Platform, 9781517565916, 298pp.
Publication Date: October 1, 2015
Other Editions of This Title:
Paperback (6/16/2018)
Paperback (11/23/2014)
Paperback (9/2/2013)
Paperback (7/8/2018)
Paperback (12/8/2016)
Paperback (10/22/2016)
Paperback (4/30/2016)
Paperback (9/26/2015)
Paperback (2/27/2018)
Paperback (11/14/2017)
Paperback (11/17/2012)
Paperback (12/3/2017)
Paperback (7/11/2017)
Paperback (6/26/2017)
Paperback (8/20/2017)
Paperback (8/11/2017)
Paperback (4/28/2016)
Paperback (8/12/2017)
* Individual store prices may vary.
Description
Walden first published as Walden; or, Life in the Woods, by noted transcendentalist Henry David Thoreau, is a reflection upon simple living in natural surroundings. The work is part personal declaration of independence, social experiment, voyage of spiritual discovery, satire, and manual for self-reliance. First published in 1854, it details Thoreau's experiences over the course of two years, two months, and two days in a cabin he built near Walden Pond, amidst woodland owned by his friend and mentor Ralph Waldo Emerson, near Concord, Massachusetts. The book compresses the time into a single calendar year and uses passages of four seasons to symbolize human development. By immersing himself in nature, Thoreau hoped to gain a more objective understanding of society through personal introspection. Simple living and self-sufficiency were Thoreau's other goals, and the whole project was inspired by transcendentalist philosophy, a central theme of the American Romantic Period. As Thoreau made clear in his book, his cabin was not in wilderness but at the edge of town, about two miles (3 km) from his family home.