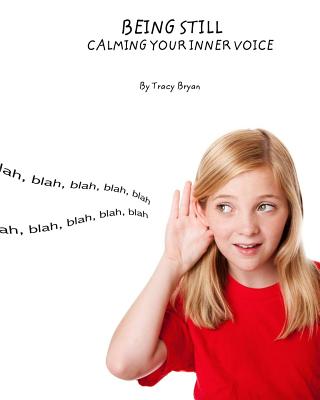 Being Still! Calming Your Inner Voice (Paperback)
Createspace Independent Publishing Platform, 9781517752071, 42pp.
Publication Date: October 9, 2015
* Individual store prices may vary.
Description
We all have an INNER VOICE. Sometimes it can be good to listen to this voice, because it helps us decide between right and wrong. Sometimes it can be not so good to listen to it, because all we hear is MIND CHATTER This voice can help us or hold us back in everyday life. Sometimes, we have to find a way to CALM our inner voice and listen to it only when we absolutely need it. Learn all about human PROCESSING and how our inner voice is involved in this. Learn how to listen to your inner voice, when to listen to it and when to calm it...by BEING STILL.
About the Author
Tracy Bryan is a self-published author for kids aged 2-11. She writes whimsical picture books about emotions, self-esteem, values and coping skills. Tracy also likes to tackle social issues and speak directly to her readers about important topics that affect everyone. Please visit Tracy's website tracybryan.com or email her at tracy@tracybryan.com