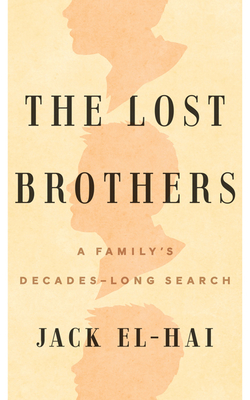 The Lost Brothers
A Family's Decades-Long Search
Hardcover

* Individual store prices may vary.
Description
The dread, the drama, and the hope of a break in one of the country's oldest active missing-child investigations
 
On a cold November afternoon in 1951, three young boys went out to play in Farview Park in north Minneapolis. The Klein brothers—Kenneth Jr., 8; David, 6; and Danny, 4—never came home. When two caps turned up on the ice of the Mississippi River, investigators concluded that the boys had drowned and closed the case. The boys' parents were unconvinced, hoping against hope that their sons would still be found. Sixty long years would pass before two sheriff's deputies, with new information in hand and the FBI on board, could convince the Minnesota Bureau of Criminal Apprehension to reopen the case.
This is the story of that decades-long ordeal, one of the oldest known active missing-child investigations, told by a writer whose own research for an article in 1998 sparked new interest in the boys' disappearance. Beginning in 2012, when deputies Jessica Miller and Lance Salls took up the Kleins' cause, author Jack El-Hai returns to the mountain of clues amassed through the years, then follows the trail traced over time by the boys' indefatigable parents, right back to those critical moments in 1951. Told in brisk, longform journalism style, The Lost Brothers captures the Kleins' initial terror and confusion but also the unstinting effort, with its underlying faith, that carried them from psychics to reporters to private investigators and TV producers—and ultimately produced results that cast doubt on the drowning verdict and even suggested possible suspects in the boys' abduction. An intimate portrait of a parent's worst nightmare and its terrible toll on a family, the book is also a genuine mystery, spinning out suspense at every missed turn or potential lead, along with its hope for resolution in the end.
Univ Of Minnesota Press, 9781517907501, 112pp.
Publication Date: October 22, 2019
About the Author
Jack El-Hai is a Minneapolis author whose writing has been published in The Atlantic, Wired, GQ, Discover, Scientific American Mind, and Minnesota Monthly. His previous books include the acclaimed The Nazi and the Psychiatrist and The Lobotomist as well as two books from the University of Minnesota Press, Lost Minnesota and Non-Stop: A Turbulent History of Northwest Airlines. He has received two Minnesota Book Awards, the June Roth Memorial Award for Medical Journalism, and fellowships and grants from the McKnight Foundation and the Jerome Foundation.
or
Not Currently Available for Direct Purchase