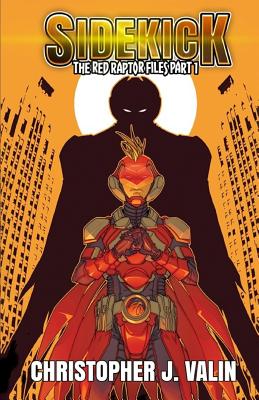 Sidekick (Paperback)
The Red Raptor Files - Part 1
Createspace Independent Publishing Platform, 9781518698620, 204pp.
Publication Date: January 22, 2016
* Individual store prices may vary.
Description
THE CITY'S GREATEST HERO HAS DISAPPEARED and it's up to his teenage sidekick to find him. But Red Raptor isn't prepared for the challenges he must face when he has to go up against their most dangerous foe without his partner. Sawyer was starting to get a little bored being Red Raptor, the sidekick of The Black Harrier. Since his power allows him to copy anything he watches, he's followed his partner into numerous battles and come through virtually unscathed. In fact, his problems living at home with an alcoholic single mom and being bullied at school are worse than anything he's faced as a crime fighter. And then there's this girl... For the first time in his life, Red Raptor is forced to test the limits of his abilities and come to grips with what it means to be a hero. "Valin has taken the familiar and re-imagined it in an exciting and fresh way for the next generation of superhero fans." - Bret Bernal, Tao Boy and Engine.
About the Author
Christopher J. Valin is a writer, artist, teacher and historian living in the Los Angeles area with his wife and two children. He has written stories of all kinds since childhood, including novels, short stories, comic books, and screenplays. In 2009, his biography of his 5x great-grandfather, Fortune's Favorite: Sir Charles Douglas and the Breaking of the Line, was published by Fireship Press. In addition to writing and inking for independent comic book companies and writing screenplays for production companies, Christopher has had numerous short stories published in anthologies such as Clockwork & Capes: Superheroes in the Age of Steam and Doomed: Tales of the Last Days.