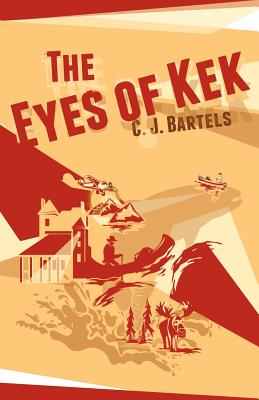 The Eyes of Kek (Paperback)
Createspace Independent Publishing Platform, 9781518752490, 326pp.
Publication Date: October 23, 2015
* Individual store prices may vary.
Description
Every father wants the best for his child. Thomas Gatry is no different, But when a friend suggests that he made a grave mistake by making his son's life too easy, an unexpected turn of events creates an outcome filled with suspense, forbidden love, and murder. Join the adventure Jump into this roller coaster MYSTERY that takes you from a Los Angeles penthouse to a stone tomb hidden deep within the BWCAW. More information at: www.EyesOfKek.com.
About the Author
Chris has picked up red-striped golf balls at 4:30 am, flown helicopters over the sands of Iraq, and lifted cutbows from pristine waters of Montana with friends that are still friends. Currently, he spends much of his time looking down at the ground and turning over rocks with his family. (Visit http: //cjbartels.com/EyesOfKek for more info.)