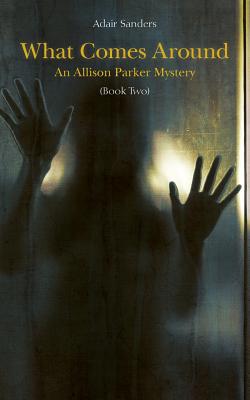 What Comes Around (Paperback)
An Allison Parker Mystery
Createspace Independent Publishing Platform, 9781518835056, 346pp.
Publication Date: December 14, 2015
* Individual store prices may vary.
Description
Tenacious young attorney Allison Parker leaps into another gripping murder investigation in What Comes Around, the second book in this riveting legal mystery series set in Fort Charles, Alabama.
The story finds private investigator Frank Martin inviting Allison to join him once again, since they'd made such a great team before. Frank's been hired by Sheriff Toby Trowbridge to help track down clues to the case of a dismembered body that was discovered in a shed near the interstate.
While Allison mulls over her decision, her law partner, David Jackson, is visited by a well-to-do stranger named Jefferson Boudreaux seeking help in contesting the will of a very wealthy local woman he claims is his birth mother.
Intrigued, David takes the case, while Allison can't help but agree to Frank's offer, despite her busy workload-and her husband's concerns. Readers won't be able to put down this compelling story as the mysterious death quickly escalates into a race to stop a brutal sex crime killer from striking again.
A child of the South with a long history as an attorney, author Adair Sanders has crafted yet another compelling legal thriller with the resolute Allison Parker as the star.
About the Author
Adair Sanders was born in Chattanooga, Tennessee. After spending thirty-two years as a trial attorney, both as a special assistant US attorney and in private practice, she turned her attention to writing. Her first book, Biologically Bankrupt, explored generational dysfunction and was a 2012 EVVY Awards finalist. Her next book, As Sick As Our Secrets, is the first of the Allison Parker mystery series, followed by What Comes Around. She resides in Brevard, North Carolina, where she is a member of the Brevard Authors Guild and the North Carolina Writers Network.