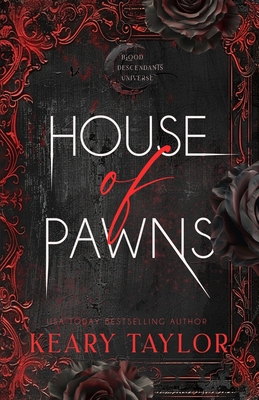 House of Pawns (Paperback)
Createspace Independent Publishing Platform, 9781519160898, 216pp.
Publication Date: December 4, 2015
* Individual store prices may vary.
Description
The town of Silent Bend is about to explode into a war. Alivia swore to take the House from Jasmine after what she did, but it won't happen without retaliation. The whole town is caught in the crosshairs of their manipulation and the body count is climbing. The explanation for Ian's change is one he just can't accept. To Alivia, it should fix all their problems, but Ian has become everything he hates most. And Liv accepting her fate and position will test their relationship to the breaking point. The threat of the King's arrival looms just weeks away, and Alivia knows he will kill her as soon as he comes. She'll need supporters at her side-immortal ones. And that means turning old enemies into loyal subjects...
About the Author
Keary Taylor grew up along the foothills of the Rocky Mountains where she started creating imaginary worlds and daring characters who always fell in love. She now splits her time between a tiny island in the Pacific Northwest and Utah, with her husband and their two children. She continues to have an overactive imagination that frequently keeps her up at night.