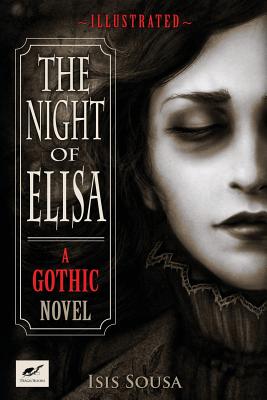 The Night of Elisa
Paperback

* Individual store prices may vary.
Description
Corpse Bride meets Penny Dreadful Sometimes, life and love can follow the most obscure paths, just as they did for Elisa. Her life becomes a dark, cold, lonely cage the day the devil takes her as his wife. He robs her of almost everything she holds dear: her health, her wealth and what is left of her family. Trapped between the nuances of life and beyond-life, Elisa finds herself struggling for a better tomorrow. With her health deteriorating, how will she summon the courage and strength to stand her ground? And how far will she go in the pursuit of a dream? Embark with Elisa on this puzzling Gothic adventure set in the late Victorian era, between the world of the Living and the picturesque, melancholic Duskland. * * * The book is bound with 30+ pencil illustrations of ornaments, characters and objects and a unique layout. It is first and furthermost Victorian Gothic, but can also fit within other genres such as Dark Fantasy, Paranormal, Mystery and Occult. Parental guidance: for 16+ Contains blood, nudity and dark themes.
Createspace Independent Publishing Platform, 9781519169945, 208pp.
Publication Date: February 6, 2016
About the Author
Isis Sousa is an artist; illustrator and graphic designer who writes on her free time. For the past 3 years, Isis started her Indie Author journey, publishing works of Gothic Fiction. These have been so far a hobby, but the author intends to reach a larger readership through the publishing of her upcoming titles. Her writing is mainly influenced by classic Gothic authors such as Bram Stoker, Oscar Wilde and Mary Shelley with a hint of modern names such as Tim Burton, Stephen King and John Logan. Her books have been featured on GOTHIC BEAUTY magazine, GINGER NUTS OF HORROR and many blogs worldwide.